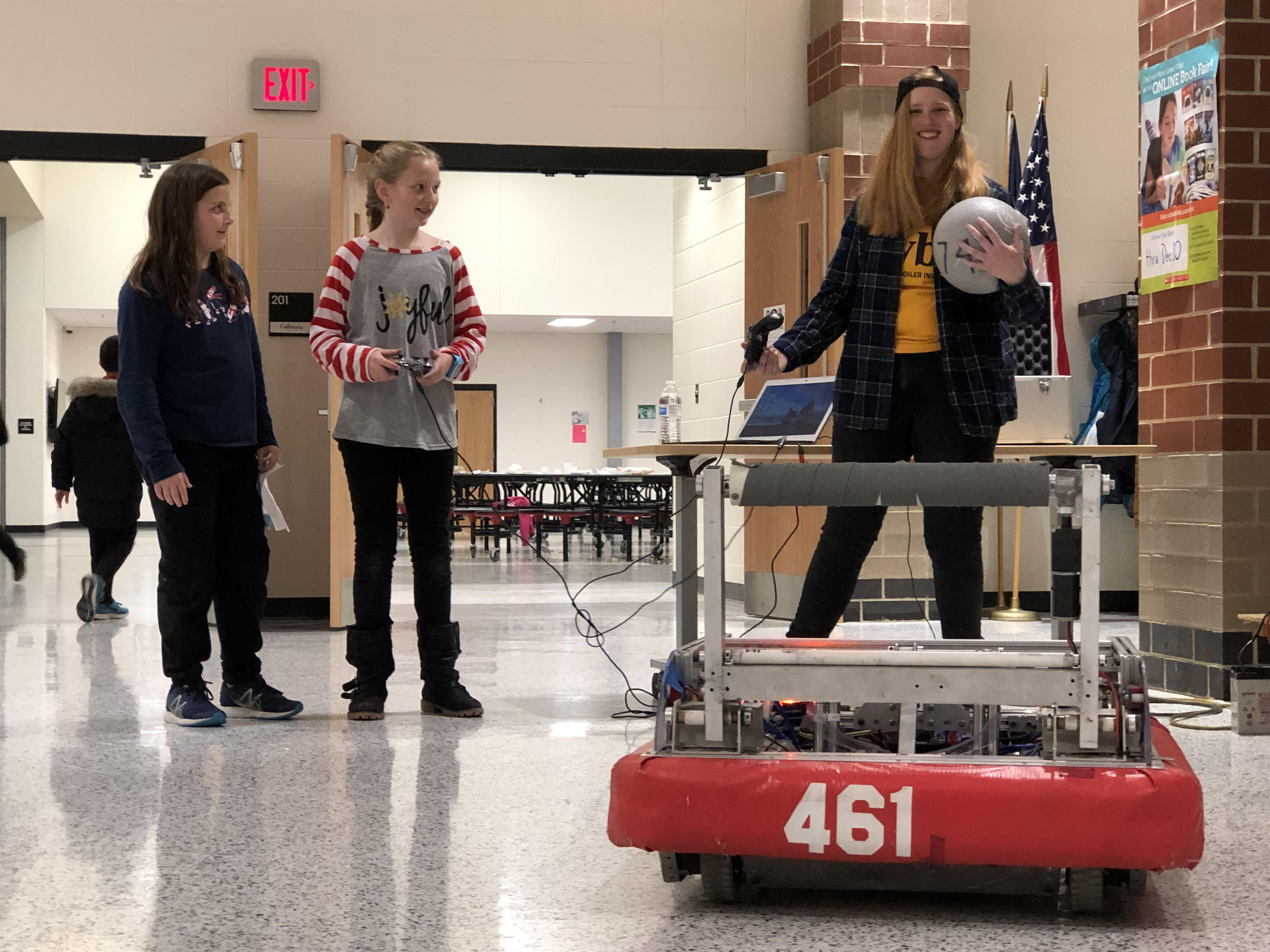 Running A Demo!
Running a demo is a great place to start outreach, because you can use your competition robot.
First, you should find a place to host it. Libraries, schools, and fairs are common. Next, make sure the robot is safe for kids to drive. We often use our 2016 robot since it shoots soft balls. Additionally, we developed an alternate control system with lower speeds and a master controller that overrides the child's controller.
Some kids are scared of large FRC robots so consider bringing or making a smaller robot. We use half size FRC robots that work the same as our full-scale ones and a demo bot built by our FTC teams.
Here's a presentation we made for a robotics and engineering presentation!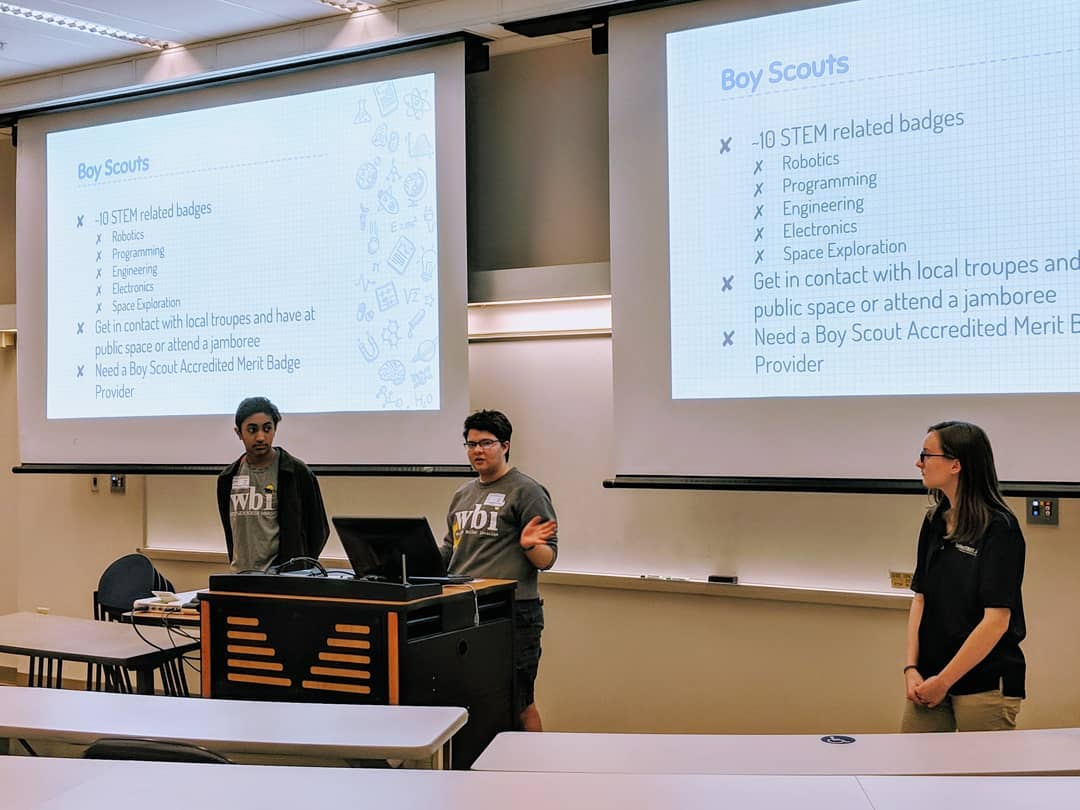 Running Workshops!
Workshops are an excellent form of outreach and can have a lasting impact on participants.
A good first workshop is to give an interactive presentation about robots and their function in society then do a demo at the end.
If you have access to laptops, workshops using Scratch are really cool because you can teach programming through animations and games with no cost.
Here is a curriculum we developed for general web developement, Scratch and NXT!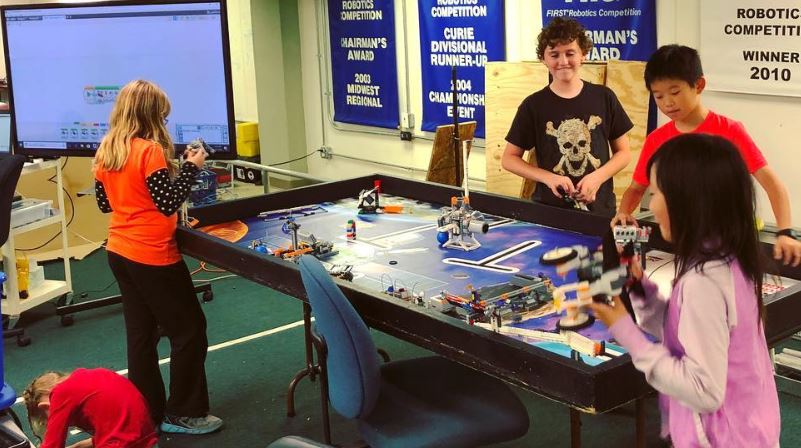 Mentoring FIRST Teams
Forming FIRST teams at your local elementary and middle schools is an excellent outreach initiative
FLL is easiest to start since there's good parent involvement at that age and the LEGO robot sets aren't as costly as FTC. It's best if both student and adult mentors are involved on each FLL team.
FLL Jr is a great program but can be difficult to run without experience with the age group. The program uses Legos to introduce STEM concepts at an early age - it's important to ensure a fun environment that's also educational.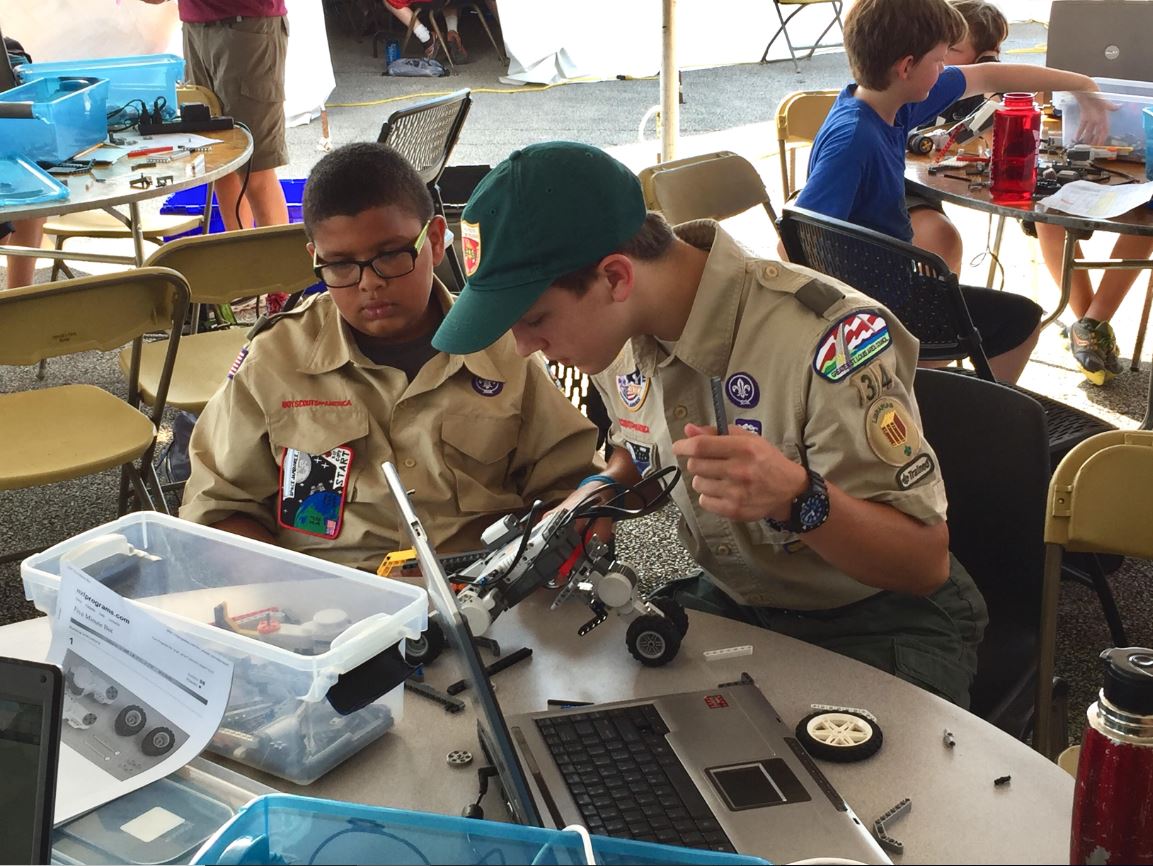 Partnering With Local Organizations!
Parterning with local organizations is a great way to spread STEM and FIRST because it gives you a lot of resources and students to work with.
Use a curriculum that's age-appropriate and specific to the event. Scouting organizations have specific criteria for earning badges, so be sure that you meet the guidelines. We also reccomend fundraising or finding a sponsor to pay for badge costs.
Feel free to check out our Girl Scouts curriculum and our General Badge curriculum!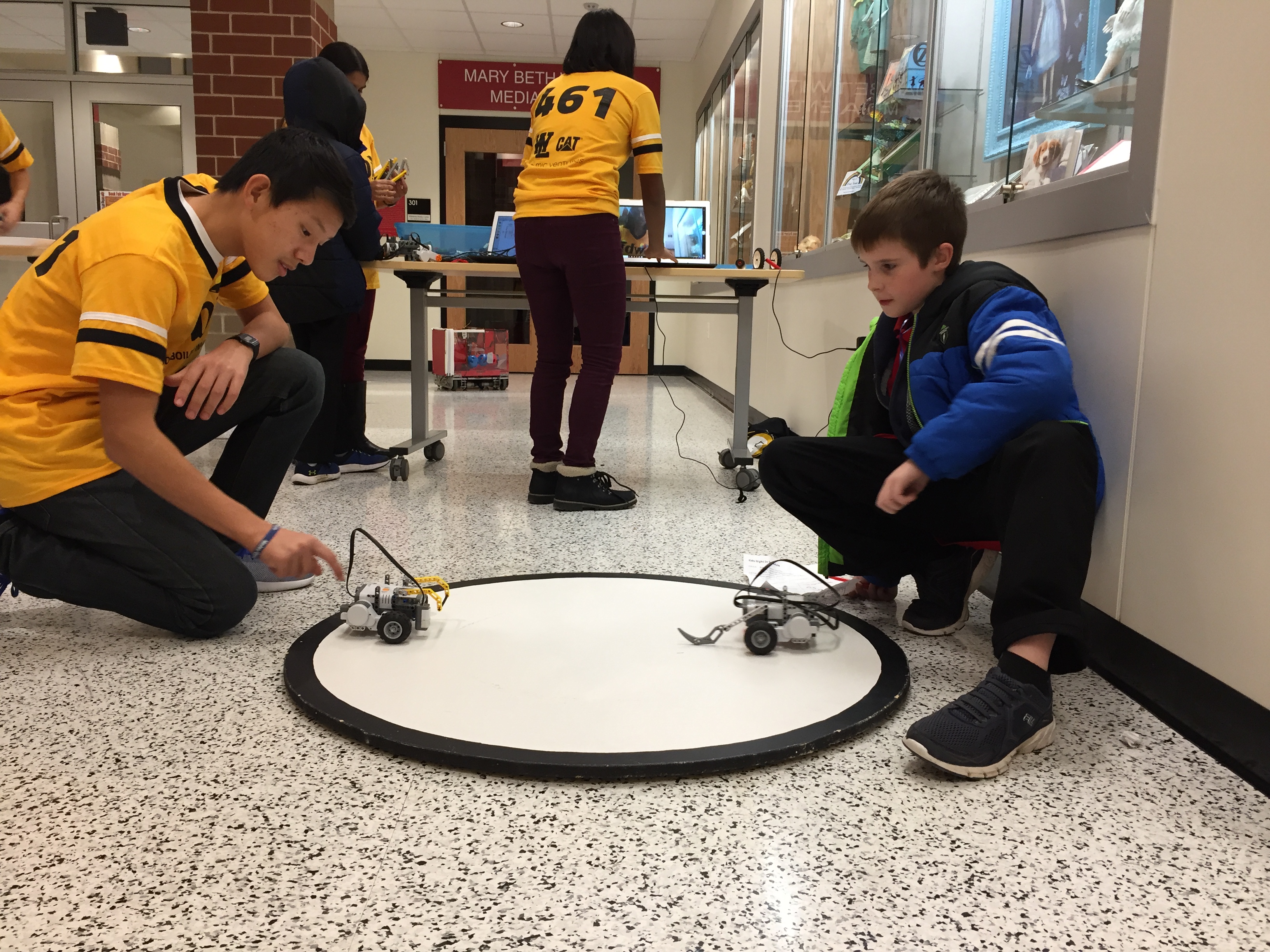 Running Camps
Preparatory FLL camps are great to run if you have FLL programs because it allows students to experiment with it over the summer with the LEGO robots available since it's off season.
Sumo competitions (programming robots to autonomously push others out of a ring) is a good task or using an FLL game board to complete tasks. Coding workshops are fun and need little supplies except for computers. Scratch and LEGO Robots are fun for kids to learn with and can range in difficulty from beginner to advanced.
Girl Coders is a good organization to work with because they send you badges for free. Here's a curriculum we've used with them in the past, as well as a curriculum for a minorities in engineering camps.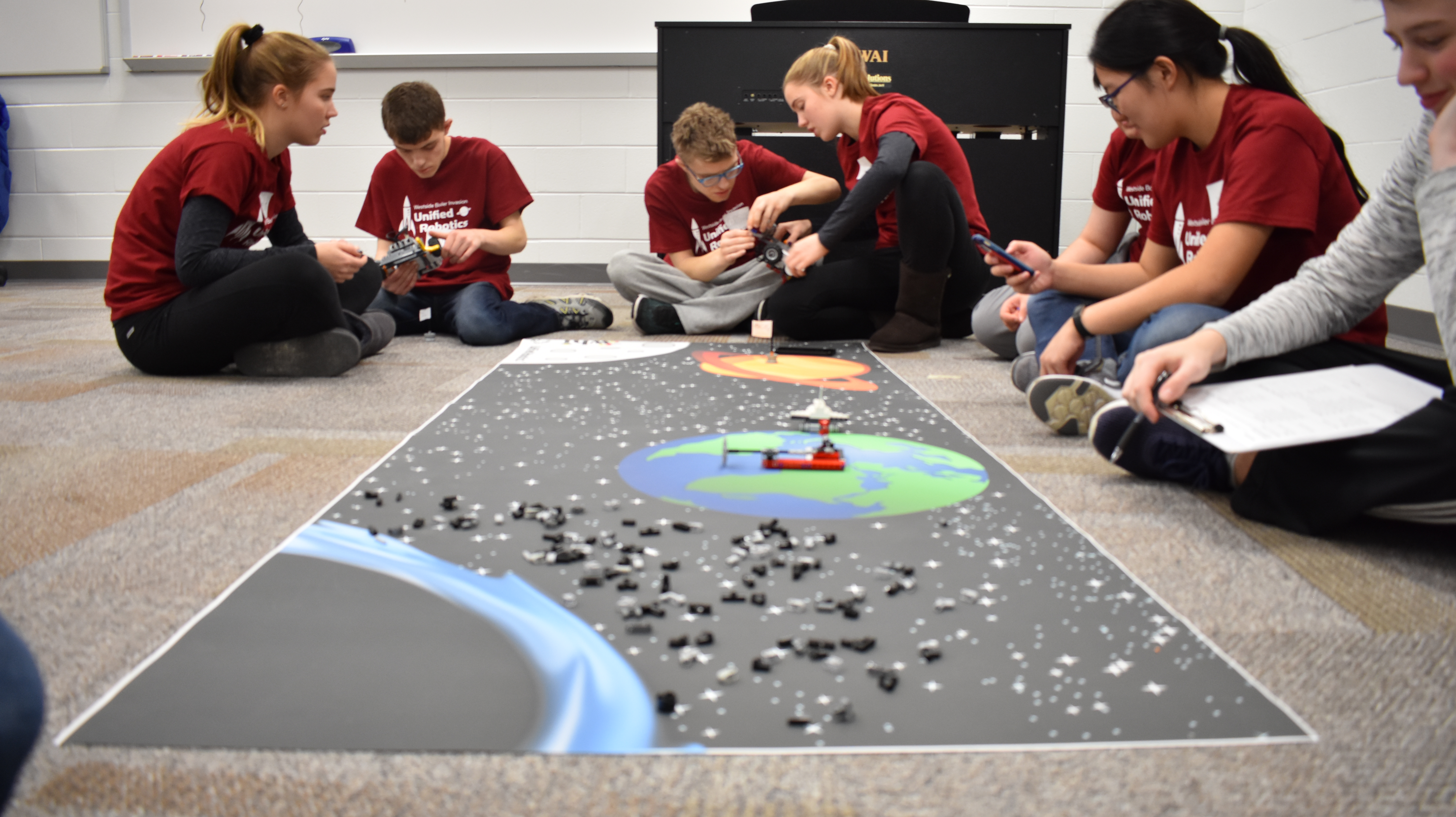 Creating A Unified Robotics Team
Unified Robotics provides a FIRST-style game to students with intellectual and developmental disabilities.
This year, our team launched the first Unified Robotics team is the Midwest. In our STEM education efforts, we've noticed that students with intellectual disabilities are too often excluded. After hosting our own competition, we are now working to expand the program to include other Indiana teams and organizing an official event.
We designed our own FLL-style game with autonomous and teleoperated periods, recruited students from our high school, and developed a Unified Robotics curriculum. We would love for you to start a team!
Gallery
Check Out Some Of Our Pictures From Our Outreach Events!